Most Popular
Over the last 7 days
Coronation Street
Wed 20 Sep, 8.30 pm
The pieces fall into place for a horrified Michelle. Adam's plan for Underworld comes to fruition. Colin makes Norris an offer for the Kabin.
The X Factor
Sat 16 Sep, 8.00 pm
Britain's biggest singing competition continues with more auditions, hosted by Dermot O'Leary. What weird and wonderful performances await judges Simon, Sharon, Louis and Nicole?
Cold Feet
Fri 15 Sep, 9.00 pm
Comedy drama series. Baby-making miscommunication drives a wedge between Adam and Tina. As Jenny revels in her newfound power, Pete begins to wonder just what he has unleashed.
Victoria
Sun 17 Sep, 9.00 pm
Drama series. Despite giving birth to a healthy Prince of Wales, Victoria finds herself paralysed by an inexplicable sorrow.
Emmerdale
Tue 19 Sep, 7.00 pm
Aaron is pushed to the brink. Victoria reassures Adam. Laurel faces a difficult task.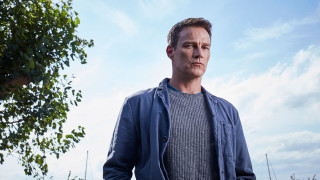 Safe House
Thu 14 Sep, 9.00 pm
Crime drama. As the search for Julie intensifies, John's erratic behaviour in the safe house soon causes Tom to become suspicious. Meanwhile, Sam has her own misgivings.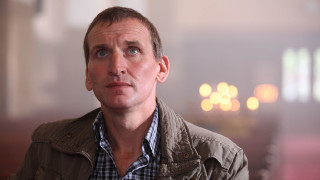 Accused
Fri 15 Sep, 9.05 pm
Unflinching drama from award winning Jimmy McGovern. Each story is about an ordinary person who ends up in the dock, but should these people be there? Are they innocent, guilty or somewhere inbeween?
The Silence
Fri 08 Sep, 9.05 pm
After being fitted with a cochlear implant, enabling her to hear, Ameila goes to stay with her Aunt and homicide detective uncle. Starring Douglas Henshall, Dervla Kirwan, Gina McKee, Hugh Bonneville.
Doc Martin
Wed 20 Sep, 9.00 pm
Comedy drama series. Martin and Louisa are living together again. Portwenn is buzzing with activity as preparations for Janice and Penhale's wedding go ahead.
The Jeremy Kyle Show
Mon 18 Sep, 9.25 am
Dean says he has two exes chasing after him. Jezza's lie detector results will determine is he's a cheat, deluded or simply irresistible in "Three women in love with the same man: I'll prove I'm not a cheat!".
The Jonathan Ross Show
Sat 16 Sep, 9.15 pm
Jonathan is joined by Paul Hollywood and Noel Fielding, actors Jeff Bridges, Julianne Moore, Taron Egerton and Halle Berry, while music comes from Craig David.
Bad Move
Wed 20 Sep, 8.00 pm
Nicky and Steve's move to their dream house in the country is rapidly turning into a nightmare because they cannot get connected to the internet.