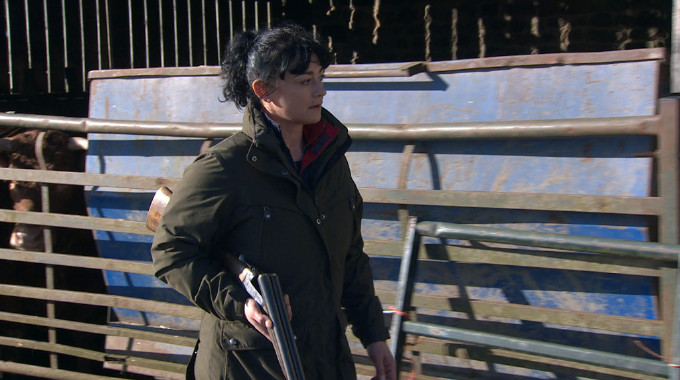 Latest
Nell opens up. Sam makes a choice. Moira feels the pressure.
Episodes
Previews
Soapy Extras
Goodbye Ashley
Exclusive Interviews
Family Trees
Megan's day takes a bad turn. Adam makes a decision. Lachlan tries to make amends.

Marlon senses something is wrong. Vanessa tries to help. Priya has reservations.

Rhona is in shock. Victoria takes control. Jai receives some upsetting news.

Rhona and Pierce's big day arrives. Lachlan spends time with Belle. Jai looks for Nell.

Rhona is emotional. Chrissie comes up with a plan. Adam and Victoria struggle.

Vanessa plays with fire. Ronnie offers advice. Tracy is feeling humiliated.

Pierce is acting suspiciously. Adam drowns his sorrows. Tracy wonders what is going on.

Adam and Victoria get some news. Rhona is torn about the situation. The Barton brothers have an idea.

Cain is furious at Harriet. Ross puts his foot down. Pierce has a suggestion.
Bernice has a plan. Harriet is suspicious. Adam and Victoria get news.

Laurel goes home for some rest. Cain offers support. Sarah is concerned.

Gabby cannot forgive. Robert realises he must act fast. Faith is emotional.

Ross spots an opportunity. Faith feels rejected. Adam has an idea.

Rebecca is left reeling. Adam makes a discovery. Bernice feels guilty.

Robert feels the pressure. Victoria puts her foot in it. Gabby lashes out.

The villagers unite around Ashley. Jai is concerned. Robert is unnerved.

Vanessa makes a mistake. Gabby struggles under pressure. Debbie is worried.

The Thomases prepare for the future. Vanessa makes a discovery. Tracy has aspirations.

Faith puts on a brave face. Laurel makes a decision. Pierce spots an opportunity.
Love this? You might like...