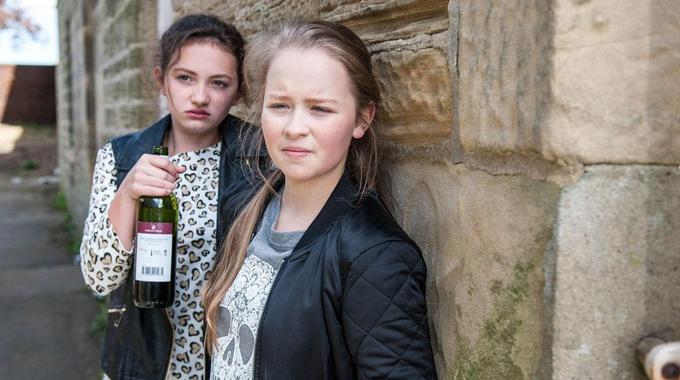 Latest
Moira is left reeling by Cain's actions. Liv throws a party. Finn makes progress with his brothers
Moira is left reeling by Cain's actions. Liv throws a party. Finn makes progress with his brothers

Holly's life hangs in the balance. Nicola toys with Jimmy. Liv focuses on her plan.

Moira makes a heartbreaking decision. Ross winds up Pete. Liv gets an idea.

Sam is in turmoil. Holly seeks revenge. Nicola thwarts Jimmy's plans.

Lawrence takes drastic action. Moira is suspicious. Jimmy spots an opportunity.

Lawrence needs to face his past. Laurel refuses help. Vanessa is unimpressed.

Ashley's world is rocked. Bernice feels guilty. Pollard is conflicted.

Laurel panics. Jai is excited about his date. Andy worries about Chrissie.

Rhona faces a difficult decision. Ashley struggles to cope. Lawrence feels optimistic.

Rhona is torn. David puts on a brave face. Robert helps Aaron make a decision.

Chas supports Aaron. Jacob is left feeling disappointed. Vanessa confronts Rhona.
The village says goodbye to Edna. Liv takes action. Holly is jealous.

Liv overhears a conversation. Jai makes a request. Finn has an idea.

Aaron gets some news. Emma is anxious over her lie. Jimmy and Nicola plot.

Emma schemes. Gordon receives his sentence. It is all change at the Woolpack.

Cain is out for blood. Laurel feels guilty. Pete makes a decision.

Lawrence comes face to face with his past. Robert makes a decision. Belle is smitten.

Chrissie makes a decision. Pete returns with some news. Ashley reflects on his choice.

Lawrence drops a bombshell. Tracy feels guilty. Aaron worries about Liv.

Lawrence is furious. Ashley breaks some sad news. Tracy calls Jacob's bluff.

David takes drastic action. Ashley feels burdened. Bernice feels the pressure.
Love this? You might like...