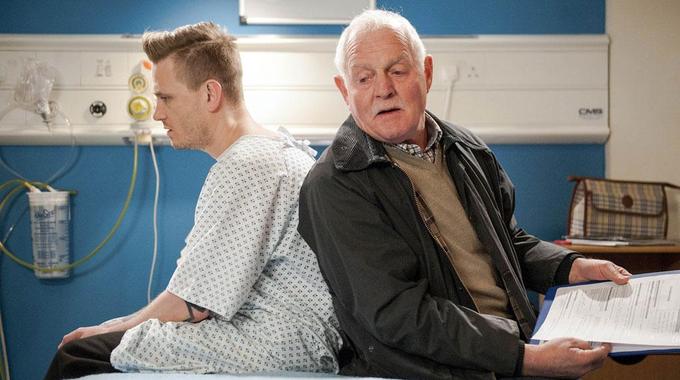 Latest
David puts on a brave face. Lisa gives Belle food for thought. Harriet worries about Ashley.
Aaron awaits news from court. Rhona gives Paddy an ultimatum. Lisa is horrified.

Liv makes a decision. Rhona is determined. Dan is left frustrated.

Liv faces a dilemma. Chrissie plays with fire. Vanessa gives Rhona some home truths.

Gordon's trial continues. Leyla worries about David. Megan feels overwhelmed.

Chas supports Aaron. Megan frets over Eliza's christening. David hides his fears.

David gets some news. Megan refuses help. Lisa confides in Marlon.

Zak makes a decision. Gabby drops a bombshell. Jai makes progress with Megan.

Chrissie is on a mission. Joanie gives Zak an ultimatum. Belle is torn.

The stakes are high for Andy. Aaron is left frustrated. Gabby's guilt grows.

Lawrence takes drastic action. Liv causes trouble. Gabby and Lachlan scheme.

Liv drops a bombshell. Lawrence's suspicions grow. Lisa feels let down.
Love this? You might like...