Most Popular
Over the last 7 days
Coronation Street
Wed 20 Sep, 8.30 pm
The pieces fall into place for a horrified Michelle. Adam's plan for Underworld comes to fruition. Colin makes Norris an offer for the Kabin.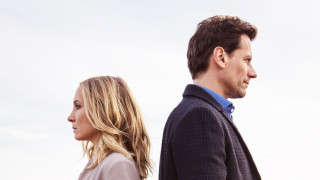 Liar
Mon 11 Sep, 9.00 pm
Liar tells the story of a night that changes the lives of Laura Nielson (Joanne Froggatt) and Andrew Earlham (Ioan Gruffudd) forever.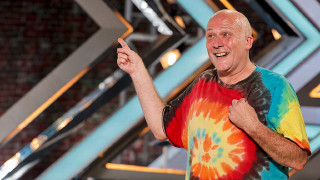 The X Factor
Sat 23 Sep, 8.00 pm
Dermot O'Leary hosts the penultimate round of auditions as the UK's biggest singing competition continues. Dermot is standing by to cheer on the nervous hopefuls as they approach judges.
Cold Feet
Fri 22 Sep, 9.00 pm
Comedy drama following the lives and loves of a group of individuals. An unplanned pregnancy sparks a feud and old friendships start to come under strain.
Emmerdale
Tue 19 Sep, 7.00 pm
Aaron is pushed to the brink. Victoria reassures Adam. Laurel faces a difficult task.
Victoria
Sun 17 Sep, 9.00 pm
Drama series. Despite giving birth to a healthy Prince of Wales, Victoria finds herself paralysed by an inexplicable sorrow.
Safe House
Thu 21 Sep, 9.00 pm
Tom makes a huge breakthrough in the case which leads him to investigate a shady estate agent with links to the past abductions.
Doc Martin
Wed 20 Sep, 9.00 pm
Comedy drama series. Martin and Louisa are living together again. Portwenn is buzzing with activity as preparations for Janice and Penhale's wedding go ahead.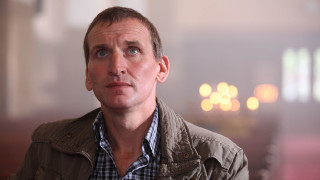 Accused
Fri 15 Sep, 9.05 pm
Unflinching drama from award winning Jimmy McGovern. Each story is about an ordinary person who ends up in the dock, but should these people be there? Are they innocent, guilty or somewhere inbeween?
Bad Move
Wed 20 Sep, 8.00 pm
Nicky and Steve's move to their dream house in the country is rapidly turning into a nightmare because they cannot get connected to the internet.
The Jeremy Kyle Show
Tue 19 Sep, 9.25 am
In today's spicy episode Jezza sorts out rowing in-laws to be in "I hate my daughter's fiance - he's a drug taking cheat!".
The Silence
Fri 08 Sep, 9.05 pm
After being fitted with a cochlear implant, enabling her to hear, Ameila goes to stay with her Aunt and homicide detective uncle. Starring Douglas Henshall, Dervla Kirwan, Gina McKee, Hugh Bonneville.